DLP president slams administration for doing nothing for citizens; outlines five-point plan for easing cost of living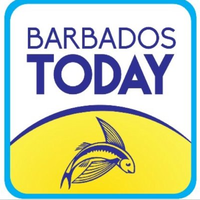 The Mia Mottley-led administration has been lambasted for its poor response to the rising cost of living on the island.
In fact, president of the Democratic Labour Party (DLP) Dr Ronnie Yearwood has accused Government of choosing to do nothing to help Barbadians in their time of need.
Dr Yearwood, who criticized Government for blaming the ongoing war in Ukraine "for everything", also poured cold water on its recent initiative to assist 1000 families as part of a new social programme targeting impoverished households, describing it as a "headline-grabbing" initiative.
Speaking at the first Astor B Watt Lunchtime Lecture Series for 2022 entitled, Tackling the Cost of Living: Crisis: The DLP's Perspective at the party's George Street headquarters this afternoon, Dr Yearwood put forward five suggestions which he said could give Barbadians an ease in these trying economic times.
He advised Government to trim its large staff of consultants and streamline jobs in the public service; remove the one per cent levy on persons earning $6250 a month; expand the VAT-free basket of goods; remove the excise tax on fuel by 40 cents per litre and to offer relief to pensioners.
He had previously called on Government to bring forward the reverse tax credit of $1300 for people earning below $25, 000 per annum.
"All of us are being asked to change our budget, eat gravy without chicken. Well Government should look at its budget and consulting staff and the appointment it seems, of a double civil service. Do we need a Director of Protocol in the Prime Minister's Office and a Director of Protocol in the Foreign Affairs Office as well?
"Just like household budgets a Government budget also needs to respond to changing circumstances. So yes Dr Greenidge and the Government, it is all about choices. You are choosing not to do anything to help Barbadians" Dr Yearwood said to rapturous applause.
He argued that the one per cent levy was a "retroactive tax" that should never have been imposed on Barbadians as it "attacked the middle class".
"It is the epitome of wickedness…" Dr Yearwood contended.
In asking Government to increase the VAT-free basket of goods, the president insisted that the concession should no longer simply apply to basic items.
According to him, any ease on fuel prices would be a huge relief for Barbadians.
"This cut would provide relief to customers directly in their pockets given energy costs are attached to everything from everyday living to manufacturing. This would provide a general ease across the board for all Barbadians. I can hear the howls in the corridors of the Ministry of Finance but I am not here to fight for the Ministry of Finance, I am here to fight for the people of Barbados," he emphasized.
Additionally, the DLP president pointed out that pensioners were in need of more assistance and he suggested that a tax credit be given to businesses that provide a VAT-free day monthly for shopping to pensioners alone.
Dr Yearwood said the time had come for a change in Government's approach.
He said "new politics" were needed that put people first and foremost.
"There needs to be a change in our approach. What we face at the moment can only be addressed as a party and a country by changing. It is about new politics. We as a country must demand a change in approach, a change where our people are placed at the heart of the economic and social constructs of this country…This is not about the DLP. This is about all Barbadians," Dr Yearwood said.