Country now on high alert for weather systems in T&T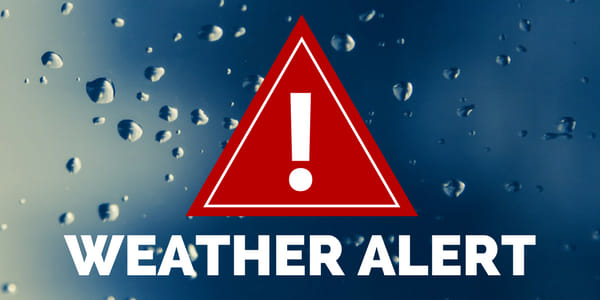 "Whenever the ODPM (Office of Disaster Preparedness and Management) gets involved at the national level it says that something serious may be happening, and therefore the fact that the ODPM is here today at this press conference is an indication of how serious we need to take the warnings, the alerts that we have been getting from the Met Office."
ODPM CEO Rodney Smart made the point as he sat flanked by the Ministers of Rural Development and Local Government, Works and Transport, National Security/Public Utilities and Communications at a news conference yesterday.
The ministers are now part of a high-level team appointed by the Cabinet to treat with two weather-related activities currently facing or approaching the country.
There was a yellow level alert which started on Sunday morning but that was discontinued yesterday afternoon.
However, a strong tropical wave in the Atlantic Ocean and activity off the coast of Africa have captured the attention of the Government.
Rural Development and Local Government Minister Faris Al-Rawi said the government is taking the matter seriously.
"The Prime Minister himself, as of last night triggered full activity from California, the acting Prime Minister the Honourable Colm Imbert held a meeting of all ministers this morning (Sunday) in this team," Al-Rawi explained.
In addition, he said a disaster meeting took place yesterday morning with all the regional corporations.
"It is critical that we take advantage of preparation. Why preparation? With three systems coming potentially back-to-back we only have one opportunity to prepare," Al-Rawi said.
He said they have since sent all corporations out to do a baseline analysis to physically ensure the state and conditions of usual locations of flooding and landslides.
Al-Rawi also said that, "It is imperative that farmers and citizens that live in low lying areas accept the reality that with heavy rainfall there may be flooding issues."
He assured that sandbags and sandpits are available as well as tree cutting was being done.
"We must always prepare for the worst and pray for the best and expect the best," Al-Rawi added.
As it relates to public utilities, Minister Marvin Gonzales assured that all utility companies are "on high alert" to give support to other state agencies.
As acting National Security Minister, Gonzales said he had been informed by the ODPM that the National Emergency Operations Centre (NEOC), which includes the Police Service, Fire Service, Defence Force, all utility companies, Ministry of Health and SWMCOL is fully activated.
Minister of Works and Transport Rohan Sinanan indicated that a desilting programme had commenced in January and water levels in rivers had been managed well in the wake of recent heavy rain.
"So far we have been able to cope with it, however, what we are seeing on the horizon coming to us is a lot more downpour over the next couple of days and in the next week," he added.
Sinanan said they will continue to monitor as well as desilt.
In addition, he said they "have pumps at all our sites, working pumps. We do have people on the ground monitoring these pumps to ensure that once they have to be activated they will be activated."
In the event of possible landslides, Minister Sinanan said they are being proactive.
"We also have equipment placed at different locations so in the event of a landslip or so it will not take too long to have equipment on the ground and to have it cleared."
He said, for example, they have already sent some equipment to the North Coast.
"We are quite prepared to handle the disaster in the event of any disaster that may occur within the coming days," Sinanan assured.
But while the Government said it is fully prepared for any eventualities, there is not yet any plan to keep people at home or off the roads.
Minister Al-Rawi said while private businesses can do as they see fit, but, "the government is not making any specific recommendation in that regard."
In terms of schools, children will be required to attend.
"School is on, all things remaining equal," Al-Rawi said.
DISASTER MANAGEMENT UNIT – HOTLINE NUMBERS
Arima Borough Corporation 800-2ABC (2222)
Chaguanas Borough Corporation 800- DCBC (3222)
Couva/Tabaquite/Talparo Regional Corporation 800 – CTTC (2882)
Diego Martin Regional Corporation 800 – DMRC (3672)
Penal/Debe Regional Corporation 800 – PDRC (7372)
Point Fortin Regional Corporation 800 – PFBC (7322)
Princes Town Regional Corporation 800 – PTRC (7872)
Port-of-Spain City Corporation 800- PSCC (7722)
San Fernando City Corporation 800 – SCDU (7238)
Sangre Grande Regional Corporation 800 – SGRC (7472)
San Juan/Laventille Regional Corporation 800 – SLRC (7572)
Siparia Regional Corporation 800 – 4SRC (4772)
Mayaro/Rio Claro Regional Corporation 800 – 4MRC (4672)
Tunapuna/Piarco Regional Corporation 800 – TPRC (8772)
Tobago Emergency Management Agency – 211