COI report urges full audit, criminal investigation for EZ gov't contract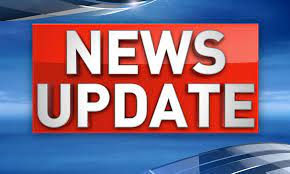 The Commission of Inquiry (COI) report has recommended a full audit, and if deemed necessary, criminal investigations for government contracts with EZ shipping — the company hired in 2020 to use radar barges as part of the territory's sea defences.
In the report submitted by Commissioner Sir Gary Hickinbottom, it was recommended that the terms of that audit exercise should include consideration of the circumstances under which the company came to be retained by the government in the first place.
During the COI, Premier Fahie had repeatedly denied initiating an engagement with the proprietor of EZ Shipping, Clyde Chalwell, and said that it was an unsolicited proposal sent from the company to his office that started the engagement.
Sir Gary also recommended that the exercise should address the extent to which there was compliance with public procurement policies in place for major contracts, along with a justification for any departure from these regulations.
At the time, EZ Shipping was hired to host the government's radar equipment and assist in detecting smuggling activity. They were described by Premier Fahie as having saved the government untold millions.
In the meantime, Sir Gary also said the audit exercise should examine why the services were provided before the approval of the territory's Joint Task Force of law enforcement officers, the National Security Council, the Cabinet and the Governor.
According to Sir Gary, factors such as the policy objectives of the contracts, the efficacy of the contracts and the fulfilment of those objectives should also be looked at in the audit.
Additionally, a determination should also be made as to whether there was any value for the millions of dollars expended.
"Although this will be a matter for the National Security Council, in my view, consideration of national security should not affect the access accorded to the Auditor General in performing this audit," Sir Gary said.
He conceded, however, that it may affect her ability to publish her report in unredacted form.
According to the Commissioner, unless the relevant authorities consider otherwise, further steps, including any criminal investigation and steps to recover public money, can await the outcome of that audit.
EZ shipping owner Chalwell eventually received three separate govenrment contracts starting from August 23, 2020 and extending up until January 2020. It was further revealed that the tender process was repeatedly waived for each of those three contracts.
Ultimately, those contracts ended up costing taxpayers some $2,040,000 for two or three of Chalwell's barges equipped with radars to be leased from EZ shipping and stationed off the coast to track sea traffic and alert local law enforcement.