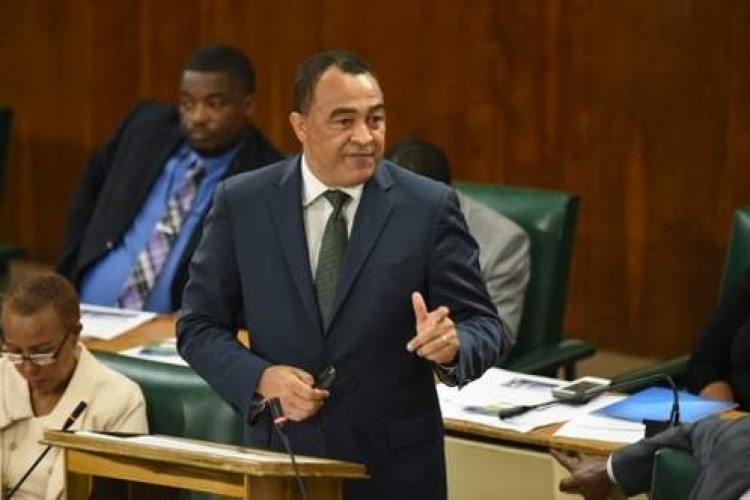 MONTEGO BAY, St James — A plan by the health and wellness ministry to have medical professionals in the diaspora help ease the backlog of elective surgeries here is being frowned on by two doctors who argue that the problem is not the shortage of manpower, but equipment that either needs repairing or upgrading.
"The issue is not manpower. We have thousands of qualified doctors in medicine and surgery who are capable and have done fellowships all over, so the issue is not the skill and ability to do surgeries. The problem is the facility. I don't think they are looking at the real source of the problem," one of the doctors, who works at Cornwall Regional Hospital (CRH) in St James, told the Jamaica Observer.
"I really don't know what information is being fed to the minister, so it may not be entirely his fault because he doesn't work on the ground. So the explanation that is being relayed to him might not be really accurate and dependable," he said.
The doctor, who asked not to be named, was responding to Health and Wellness Minister Dr Christopher Tufton's announcement in Parliament last month of a programme labelled CODE CARE.
Dr Tufton, during his contribution to the sectoral debate, had stated that since March 2020, many hospitals have had to suspend the normal processing of elective surgeries, resulting in extensions of the length of time, sometimes up to two years, that patients wait for operations.
"Our special intervention this year, CODE CARE, will seek to do an additional 1,000 surgeries over the next 10 months to clear up most, if not all backlogs," he said
To achieve that goal, he said, the health ministry would work with health-care professionals in the diaspora who visit Jamaica for special surgery sessions to provide more efficient arrangements and access to hospital facilities and target elective surgeries with the longest wait. Those surgeries include for arthroplasty, undescended testis and pterygium.
"We will do this in conjunction with the Ministry of Foreign Affairs and Foreign Trade and our missions overseas, as well as through our National Healthcare Enhancement Foundation," Dr Tufton explained.
Additionally, he said $300 million will be spent on repairs to, and maintenance of operating theatres, to have them run more efficiently and for longer hours. Furthermore, the ministry intends to partner with private sector health facilities.
However, the doctor who spoke to the Observer argued that many local doctors are capable of doing these surgeries but simply need the proper facilities to carry out their jobs.
"Get the proper facilities and get them staffed with nurses. The perception out there in the general public may be that we do not have enough doctors because that is the first thing you are going to be thinking when you hear that we are bringing in foreigners to help us with our cases," the doctor said.
"It is very unfortunate, and I don't where they are coming from, but I can only imagine that he, unlike me who works in a hospital, depends on information coming from people and they must be sugar coating it for whatever reason. It is not a good look on the minister and it is an indictment on the doctors. I am surprised that more doctors and the Jamaica Medical Doctors' Association have not come out and made statements on this," he said.
His colleague, who also opted not to be named and who works at CRH, said that while the country's healthcare system has benefited from engaging these foreign professionals, he believes that in some cases the care being offered is below standard.
"Some of the foreigners are actually residents who are practicing… meaning that they are not like consultants. They just come for charity because they just want to get the practice. There have been instances where foreigners have come to do surgeries and, based on my understanding, the surgeries weren't done to completion. It was just a little practice session for them," he said.
"Some of these patients are still on the clinic waiting list for additional surgeries, so in some cases it may benefit the patients, but in other cases, no. I know for some specialities they have the teams that come and do proper work," he added.
Proposing that the Government fully focuses on repairing and maintaining the operating theatres in public hospitals across Jamaica, the doctor told the Observer that all surgeries at CRH have once again been postponed due to dysfunctional air-conditioning units located inside the two operating theatres.
"The AC units in the operating theatres at Cornwall Regional Hospital are down. One was apparently fixed recently, but it went down again. With the AC being down, they had to cancel elective surgeries, which worsens the backlog, and we have patients coming into clinic every week for surgery," the doctor said.
"So if they fix the AC properly or even just replace them, then we can do the cases. What I am saying is, provide more instead of bringing in the foreigners. When I heard about the AC situation it wasn't surprising because I know of the problem and it seems as if the Government is not prioritising health care," he said.
"The equipment are not being maintained. The CT scanner is down again, so the patients are going outside to get their scans done. Health care needs priority," he said.
Facebook Notice for EU! You need to login to view and post FB Comments!