CARE PROJECT TO BENEFIT FROM CIBC FIRSTCARIBBEAN DONATION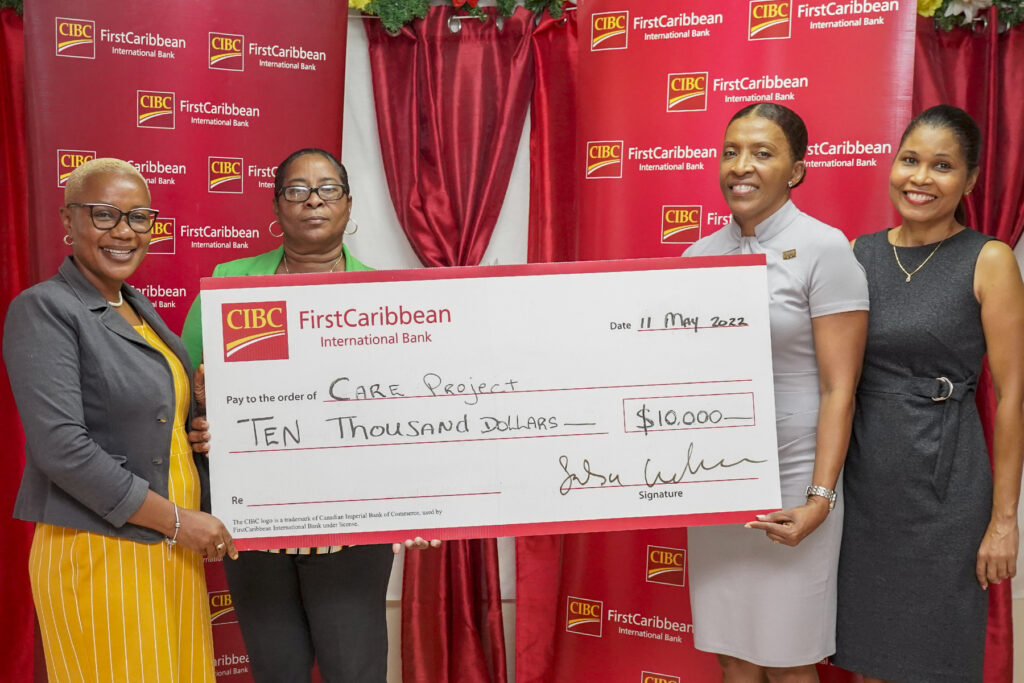 St. John's,Antigua, May 12, 2022. Surprise and joy were emotions expressed by officials at the Care Project as the institution received a substantial donation from CIBC FirstCaribbean on Wednesday May 11, 2022.
"We are not surprised that CIBC FirstCaribbean responded to our request for assistance as they have done so in the past. But this large amount of $10,000 was not expected, "said Acting Matron Ashline Francis-Samuel.
"Now we will be able to purchase all the much-needed equipment and supplies which are urgently required. We are so happy and grateful," she added.
Mrs. Dawn Soleyn, the bank's branch manager, who made the presentation said that while Covid has changed and affected many things, one thing that has not changed is the bank's corporate commitment to its social responsibility.
"Once we understand and see the need, you can be assured that as long as we are in the position to do so, we will respond positively. We recognise the important role being played by the Care Project in the care of  our differently abled children and adults and we are so privileged to be able to assist"
Also speaking during the short presentation ceremony was Ms. Sandy Daniel, the Care Project's Operations Manager, who also thanked the bank for the timely donation.
"This is amazing. We approached CIBC FirstCaribbean in March and never expected a donation of this size. We are so happy and on behalf of all our patients, we express our thanks."
The bank previously assisted the Care Project in 2009, 2011 and 2012.
The CARE Project, which was established in 2015 is housed in the building that was previously the Children's Ward at the Holberton Hospital and is a 24-hour facility which provides residential care, medical and personal assistance to 11 differently abled and autistic children and adults.
Facebook Notice for EU! You need to login to view and post FB Comments!