Bharrat Jagdeo: Guyanese treated badly in T&T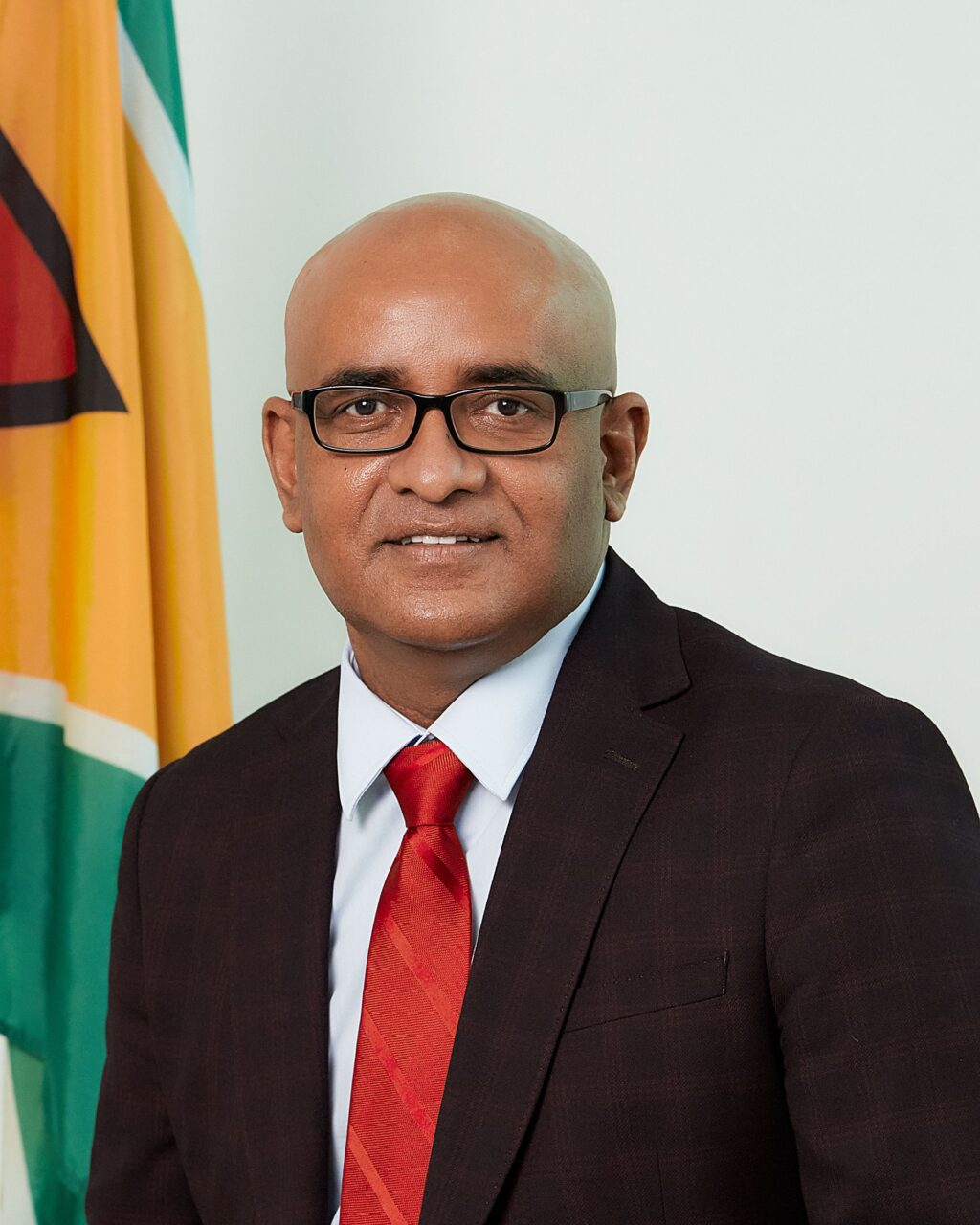 Guyana's Vice President Bharrat Jagdeo said his recent controversial statements on T&T didn't have to do with just Prime Minister Dr Keith Rowley as he has had discussions with several leaders about a post-oil and gas economy.
Jagdeo, who called for a change of attitude toward Guyanese people, said T&T businesses in his country have to come in partnership with Guyanese nationals who must not be treated as second class citizens.
"We will not be bullied," he said, noting complaints by Guyanese nationals' about getting the worst treatment in the world at T&T's airport.
Jagdeo made his latest comments in a media briefing on social media. This followed his earlier remarks about wanting to invest some of Guyana's oil and gas resources into building that country's infrastructure so the non-oil and gas sector in the future can generate jobs there.
He warned that if Guyana didn't do that when the oil money left the country would be poorer than many other countries. He called attention to T&T and stated that "Trinidad is falling apart, and that's putting it mildly…no jobs, sustained periods of negative growth and can't see the light of day for the near future."
Foreign Affairs Minister Dr Amery Browne subsequently shared his view on the matter with his Guyanese counterpart.
Jagdeo was asked at a media briefing in Guyana about the matter and Browne's outreach. He also expressed concern about other issues regarding T&T.
He said he had a lot of calls from T&T nationals who agreed with the "falling apart" comment.
"I've tracked what's going on in Trinidad and Tobago for quite a while and what I've said before is not anything new," he said.
"Every day it's being said in Trinidad and Tobago itself by common people as well as people in every circle. The groups that come here in the private sector, they say this all the time. Now the fact is that Trinidad—and this is indisputable—its economy is heavily reliant on one sector, the oil and gas sector. That's fact.
"I've had discussions with several leaders about a post-oil and gas economy, so this has nothing to do with just Rowley. This is the fact of the economy in Trinidad and Tobago over a long period growing to rely on only one sector."
Jagdeo said there is a theory that shouldn't happen and theoretically the danger (of Dutch Disease) has been pointed out.
"And practically it has consequences too and we've seen it happening in Trinidad. I recall one of their earlier budgets—from the 2022 Budget—where in one year they lost 80 per cent of revenue because of the change in oil and gas prices and the fall in production.
"To organise a budget when you have such a big economic shock, it's difficult. Things will fall apart, whether you like it or not.
"So, I said we're determined in Guyana to avoid going down that path which is happening, not just in Trinidad and Tobago, but in many countries where because they did precisely what the (Guyana Opposition) APNU is trying to get us to do, they ended up with those consequences.
"Now is it a fact that people are losing jobs? If you look at the newspapers in Trinidad and Tobago every day you will see them saying yes. The currency shortages…and is it a fact they've had a long period of low growth? Yes, COVID exacerbated it but even before COVID, it's a fact.
"So what I'm saying isn't anything new. I've said and listened to some of the worst things, the most disparaging things said about Guyana and Guyanese coming from leadership in Trinidad and Tobago over many years."
Jagdeo continued: "They talk about the fact we're undemocratic and if they not careful they'll go the Guyana route and I didn't raise an issue because it's true. Many of the things they spoke about…that our democracy was challenged.
"So I don't know if they have a problem with truth. The economy in Trinidad is undiversified, it relies heavily on oil and gas. I spoke about where the prices fall, (your) things start to fall apart and they're facing some of those consequences now."
He said Foreign Affairs Minister Hugh Todd didn't raise Browne's statement with him and he didn't know what Browne said.
Jagdeo said if T&T was trying to clarify, "well, let's clarify. I'm trying to clarify it, so I've clarified it."