Barbados records 10 hearts attacks a week, two strokes per day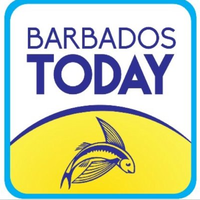 Health experts at the University of the West Indies (UWI), Cave Hill Campus are expressing alarm over the high rates of diabetes, heart attacks and strokes that continue to plague the Barbados population.
As such, Principal and Pro Vice-Chancellor of the Cave Hill Campus Professor Clive Landis is urging residents to take greater responsibility for their heath and do regular checks of their blood pressure.
"So we compile these statistics for the country, and the statistics for stroke and heart attack are fairly alarming. There are 10 heart attacks a week in this country on average, and there are 14 strokes a week on average. So that is actually two a day, in terms of strokes. These statistics are actually rising," said Landis, as he urged Barbadians to get their blood pressure checked regularly so they "don't end up with one of the silent killers – heart attack and strokes".
"It is really quite devastating. Of all the persons who have strokes and heart attacks, more than 90 per cent have high blood pressure. So this simple thing to measure your pressure on a regular basis is really critical because if you have high blood pressure it is very manageable and so it is really important that you know if you have high blood pressure," he said.
"The best thing that each of you can do to make sure that you don't join our statistics and have a serious adverse effect like a stroke or heart attack is to regularly measure your blood pressure. I really encourage everyone to do it," he said.
Landis was unable to say just about how much heart attack and strokes were costing individuals and their families or the Government, but noted that it could be significant.
However, in relation to diabetes, Landis said "we looked at what is the cost if you have a non-healing foot wound. This is for people who have diabetes, what's the cost on top of the diabetes, just having that diabetic foot? It is $24 million dollars a year".
The "indirect cost" to the patient and the country, he explained, was that the individual was about 38 per cent less likely to be employed, they lose approximately 67 times as many hours of their life and productivity.
"It cost the country another $8 million. So that is $32 million just from diabetic foot only. Not diabetes. We have not included the out of pocket cost to the families, the impact on that family and the loss of quality of life," he said.
"Behind every dollar behind every statistic is a person. This is having a devastating impact on our communities," said Landis.
He was speaking during a media conference at the UWI, Cave Hill Campus on Friday to mark the end of May Measurement Month initiative, which saw Barbados joining over 80 countries in the international campaign which is designed to encourage people to screen for blood pressure readings.
The campaign, which was started in May 2017, will continue until the end of November as a result of missing two years due to the COVID-19 pandemic.
Suggesting that the situation could be reversed, Landis said the time had come to focus heavily on prevention.
He said the UWI has been leading research on a Diabetes Reversal Study since 2016, and became the second centre and first in a black population to publish on it in 2020 in the journal Diabetic Medicine.
"We have since shown that you can reverse the diabetes not simply in a clinic, you can do it in a community, you can do it in church setting, and we have shown that you don't only reverse diabetes using products which are used in the low calorie dieting phase, which are imported but you can make them yourself from Barbadian product and they actually taste better and they are clinically proven to reverse diabetes," he said.
He said the UWI, Cave Hill Campus was in the process of testing some products that it would be seeking to introduce to the market, as the learning institution helps to "slow the progression" of diabetes and the impact it was having on the people and the country.
Additionally, while acknowledging the Maria Holder Diabetes Centre, Landis suggested that there was a need for a bigger one-stop-shop dealing with everything diabetes related to better tackle the issue.
UWI Lecturer and hypertension specialist Dr Kenneth Connell encouraged every household in Barbados to get a home blood pressure monitoring machine.
He expressed concern about the burden non-communicable diseases were having on the island's health system, adding that "the fact this is all situated within a pandemic also adds pressure".
"We are at risk in this country if we do not take the effort to reverse this from causing our health system to almost come to a grinding halt," he said.
He said so far, for the May Measurement Month initiative, it was found that about half of those screened have elevated blood pressure and were in one of two categories – those who did not know they had high blood pressure and those who are diagnosed are on treatment and have still not reached their target.
"So we have a serious problem," he warned.
Connell said under the Global Hearts Initiative (GHI), of which he was the Coordinator for Barbados, he will be targeting specific groups to encourage them to get their pressure checked.
The GHI, which was launched in 2016 by the CDC and the WHO, and is now in 28 countries including four Caribbean countries, was introduced in Barbados in 2018 with the UWI as a partner. It is designed to support national efforts in preventing and controlling cardiovascular diseases.