Barbados Labour Minister says the Bajan way of conducting industrial relations will not disappear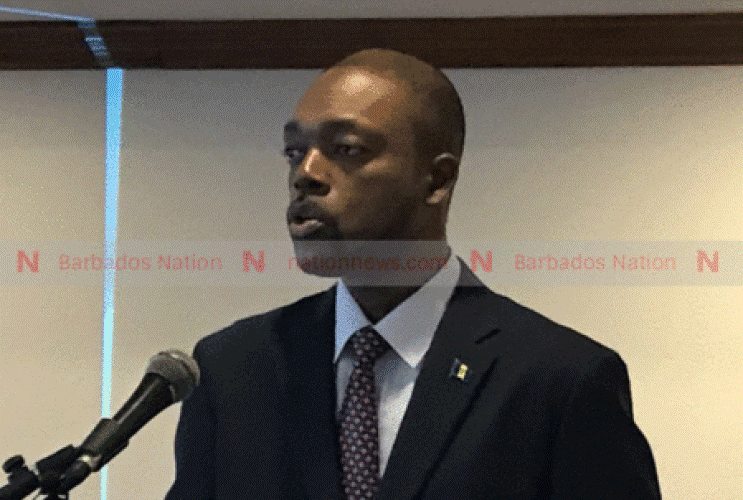 Minister of Labour, Social Security and the Third Sector Colin Jordan says the Barbadian way of conducting industrial relations will not be stopped under his watch.
Speaking at the Congress of Trade Unions and Staff Associations of Barbados (CTUSAB) Labour Day Rally & Concert held at Golden Square, Freedom Park, The City, on Monday, Jordan said even though the traditional way of conducting industrial relations appear to be contentious at times stakeholders were often satisfied when they leave the bargaining table.
"We have a way that is sometimes contentious but at the end of the day employers and workers and all union leaders in this audience know there is always smiles and there is a rapport.
"We cannot afford to lose that and we will not import any style that will cause the Bajan way of conducting industrial relations to disappear, it will not happen under my watch. It will not happen under the watch of this Government," Jordan maintained.
The Labour Minister also made it clear that as businesses sought to rebuild from the COVID-19 pandemic, there would be zero tolerance approach to workers being moved from employee status to self-employed or subcontractors.
"Workers ought to be protected both by the law as well as by social security systems," he stated.
The Minister also told the gathering that he had obtained Cabinet's approval for a review of the Labour Clause Public Contracts Act, to ensure organisations that benefit from Government awarded contracts are held to high standards.
"That standard being that those who are employed in the execution of those contracts are properly remunerated and are properly included in the National Insurance Scheme (NIS).
Cabinet, he further disclosed, had also approved the drafting of the Trade Union Recognition legislation which will speak to both trade unions and employers' organisations.