Armour: 'I'm a proud citizen of Trinidad and Tobago'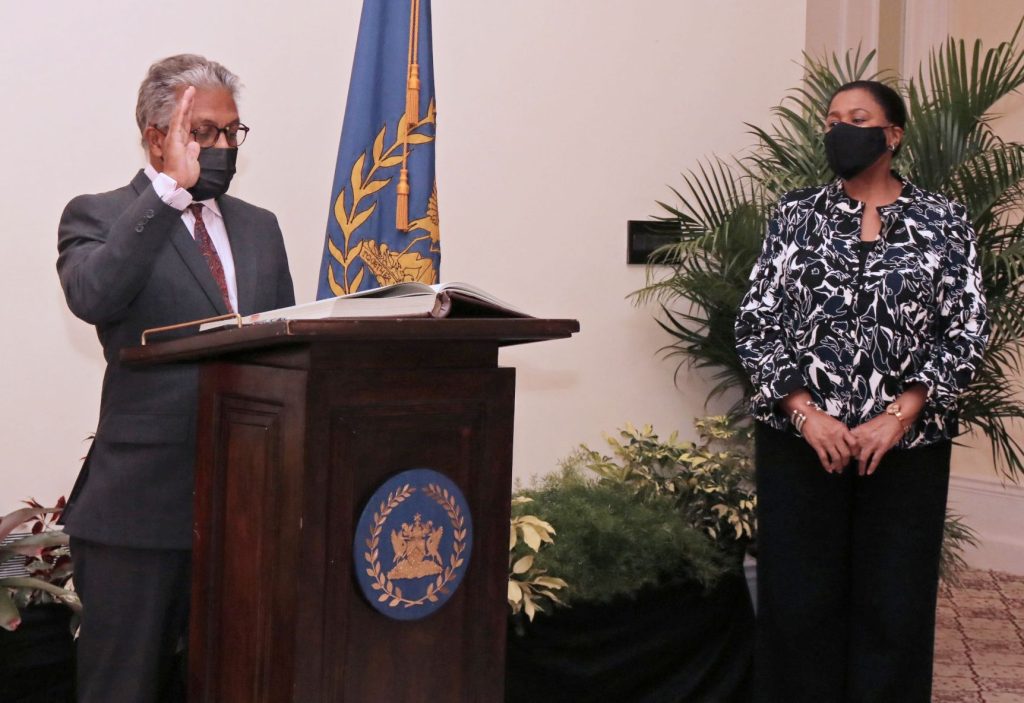 New Attorney General Reginald Armour, SC, has assured that his appointment as a member of the Cabinet is in full compliance with the Constitution.
Following the announcement of his selection on Wednesday, questions were raised in some sectors about whether he holds dual citizenship with Dominica and is therefore not able to hold the post.
According to the Constitution, no person shall be qualified to be appointed as a senator if they are a citizen of a country other than Trinidad and Tobago.
In an exclusive statement to Guardian Media, Armour said, "I am aware that the question has been raised concerning my dual citizenship. I am a proud citizen of Trinidad and Tobago. I am also by birth, a citizen of Dominica. I carry and use my Trinidad and Tobago passport proudly. I do not possess nor use a Dominica passport. In this regard, I am satisfied that I took my oath of office yesterday (Wednesday) in full compliance with the Constitution of Trinidad and Tobago, which I am sworn to uphold."
One constitutional expert who spoke to us anonymously explained that because the Attorney General does not hold a Dominican passport, this satisfies the part of the clause that deals with the declaration of allegiance to another country.
Former United National Congress (UNC) Justice Minister Herbert Volney agreed yesterday, saying questions about Armour's eligibility were a "non-issue" and were the work of "mischievous people."
He too explained that the critical word in the Constitution is 'declaration'.
"If you adopt the citizenship of another country, that's where you do the declaration of allegiance when you become a citizen," he said.
Volney, who is also from Dominica but held a British passport because he was born on the British protectorate of Montserrat, is familiar with what is required.
According to him, Armour was a citizen of T&T for "donkey years."
"Somebody would have to have a very strong case to make an argument that he is not eligible to be appointed Attorney General," he added.
In a surprise reshuffle of his Cabinet on Wednesday, Prime Minister Dr Keith Rowley moved former AG Faris al-Rawi to the Ministry of Local Government and Rural Development and appointed Armour as his successor.
"I have been focusing on getting up to speed and acquainting myself, consistent with my oath and our constitution," Armour said of his task ahead.
"As chief legal adviser to the Cabinet led by our Prime Minister Dr Keith Rowley, I am committed to giving my best legal services to the government and people of Trinidad and Tobago."
Armour is a former Law Association president (2015-2017, served as a Court of Appeal Judge of the Eastern Caribbean Supreme Court and as a High Court Judge here in T&T.