Antigua invites you to experience greatness…again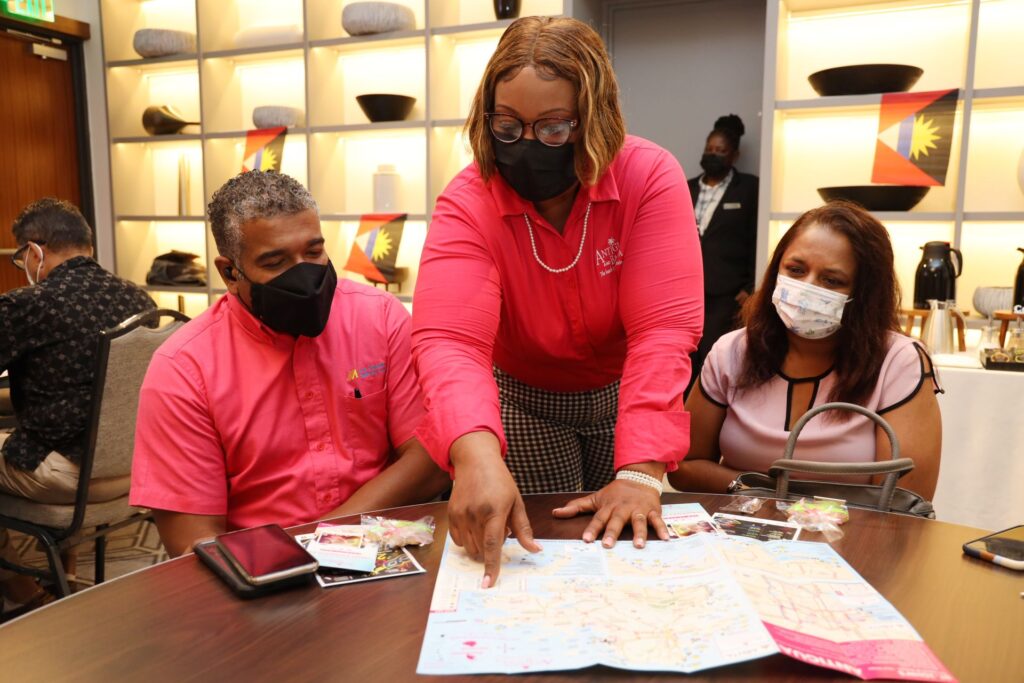 ( Trinidad Guardian ) Antigua and Barbuda wants to make its Carnival into a business.
The country will soon kick off its celebrations, starting from July 27 until August 2, themed, "Experience Greatness – Again!"
According to Roger Perry, public relations manager, Ministry of Creative Industries and Innovation that country's celebrations will go beyond partying and festivities.
He said Carnival is an important entity which feeds Antigua's economy through a myriad of avenues including the numerous businesses it supports including Small and medium-sized enterprises (SMEs)
"We can use one fete and show what it has brought to the economy. One fete of about 1000 people for instance, has contributed to just over $2 million and we have also broken this down to the grooming aspect also like the hair, nails etc," Perry explained.
He was among members of Antigua and Barbuda's Tourism Authority who hosted stakeholders at the Brixx Hotel, Port-of-Spain yesterday where they showcased the many offerings of the twin island, including resorts, tours and the multitude of beaches as well as natural sites and attractions.
And with the lifting of COVID restrictions Charmaine Spencer, sales and marketing consultant, Caribbean and Latin America said visitors including the unvaccinated are welcomed as the country promises "sun, sand and safe," with safety and hygiene being top priorities.
Spencer noted that during the pandemic Antigua's tourism sector, like others, was affected.
However, she said many hotels used the opportunity to undergo renovations and upgrades as well as continuing to promote the country via marketing initiatives.
Additionally, the destination is hoping to increase its visitor arrivals from T&T with more flights.
Currently, Caribbean Airlines offers two flights per week, on Thursdays and Sundays, to Antigua and Barbuda but Spencer said if there is more demand, then lift can be increased. Regarding leisure, Spencer noted that yachting is also big on the island and she is anticipating that this will be increased with the further visitor arrivals. She noted that before COVID struck, Antigua was working with the T&T Yachting Association to build the sector and says she hopes that will continue.