Antigua & Barbuda Carnival 2022 launched today!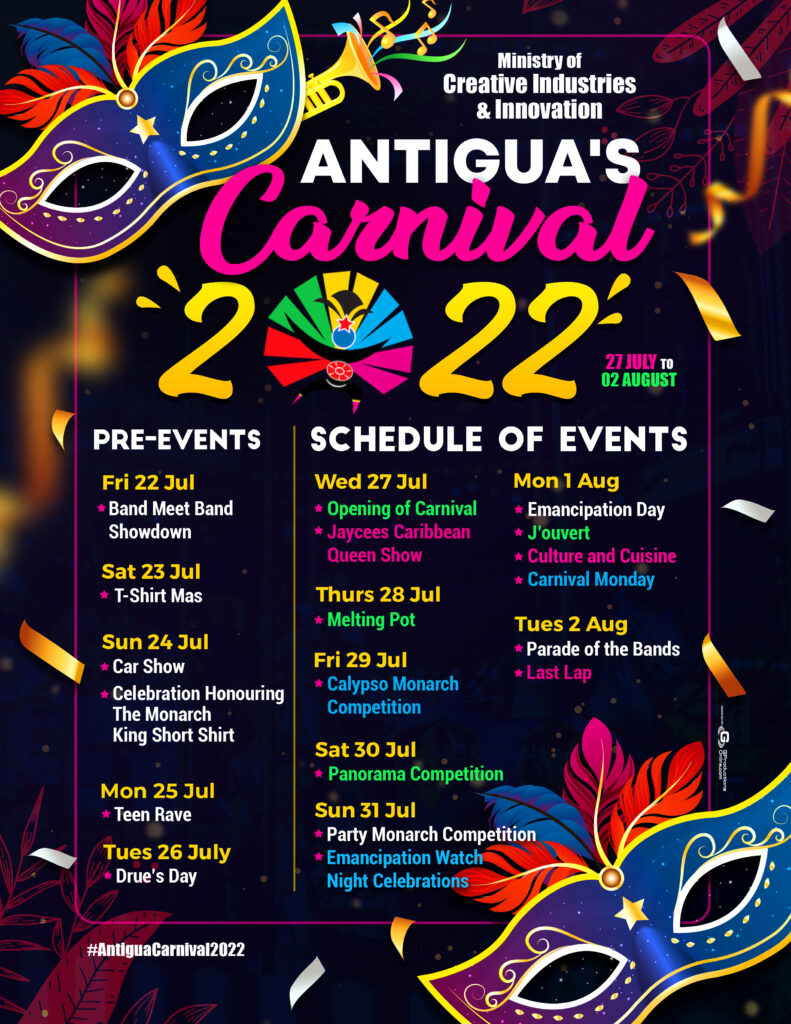 Carnival 2022 will be launched on Thursday afternoon, 19th May 2022, at the Interpretation Center at Dowe Hill under the theme: "Reigniting the Spirits". Carnival 2022 will take place at the Antigua Recreations Grounds, which will be significantly improved prior to the July/August events. Sponsorship for those events has already been secured with the exception of two.
ii. The Minister of Festivals informed the Cabinet that eighty-seven (87) fetes have been approved since the COVID-19 restrictions have been lifted. The information reaching the Minister confirms that the promoters are experiencing brisk sale of tickets; all are seemingly profitable enterprises, confirming the speculation of a pent-up demand for entertainment.
iii. The Minister of Health attributes the increase in active COVID cases to Labour Day public celebrations and encourages all eligible persons who have not yet vaccinated to do so immediately. Booster shots are also available.