Acquisition of the Reverse Osmosis Plants Update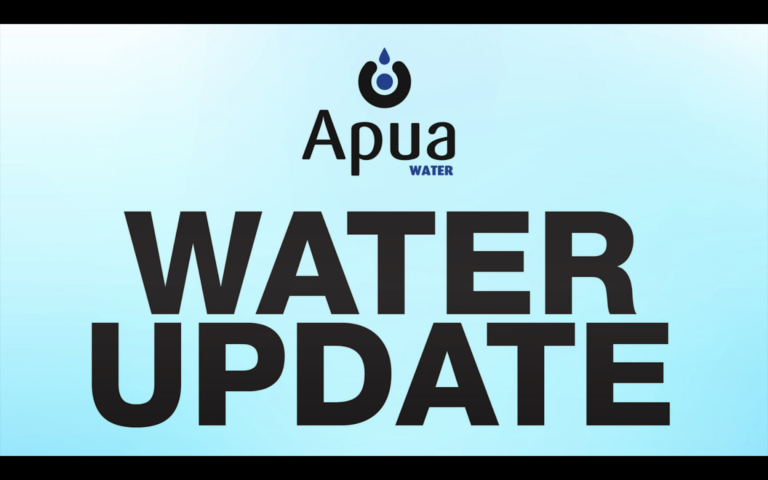 Water Works– The two principals of the firm who have played a significant role in the acquisition of the Reverse Osmosis Plants for the APUA were invited to share with the Cabinet the delivery dates of the newest plants. The principals confirmed that the replacement parts for several of the APUA R/O plants will arrive in Antigua before 31st May. Those parts will be applied to existing plants whose efficiency has declined over time; and, the replacement of the new parts will cause the plants to produce more potable water, daily. The Fort James Plant will arrive in a few weeks and it will take approximately six (6) weeks to be installed and to become operational. It is expected to produce 500,000 gallons of potable water daily, and subsequently its output will increase to 1 million gallons daily. The arrival of the Bethesda 3-million-gallons-a-day plant will arrive in Antigua as early as July and commissioning should be complete by the end of the year. Drought conditions have made the challenge of providing potable water more difficult, the Cabinet agreed, and the experts asserted.
ii. An APUA Team, consisting of the General Manager and three technicians, were invited to Cabinet to address the needs of Cricket West Indies in establishing a media center at their Coolidge headquarters. The infrastructure to enable a media center to function from Antigua requires fiber cables to the two international cricket venues recognized by the ICC; games played in other countries will be beamed to Antigua and edited, produced and distributed by the Antigua Media Center. The dark fiber requirement will all be financed by Cricket West Indies and APUA will enjoy revenue from the connection; and, Cricket West Indies will also earn significant income from the broadcasting rights that it will sell. Cricket will become an export product from Antigua when this media center is established and working.