ABLP announces slate of candidates to contest next general elections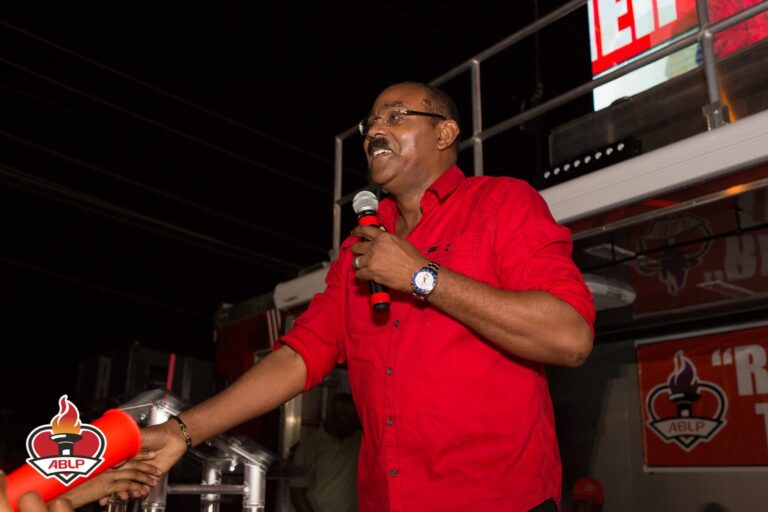 Media Release
The ABLP held its third Executive Meeting in 2022 this evening, Friday March 25 2022, at its spanking new headquarters on Nugent Avenue, west of the YASCO Playing Field. The Political Leader, Honourable Gaston Browne; the Chairman, Honourable Chet Greene; and the First Vice Chairman, Honourable Samantha Marshall, conducted the legitimate meeting to which all Executive Members were invited.One of the first items on the substantive agenda was to select the candidates of the ABLP for the general elections that are constitutionally due one year from today. Following prayers and opening remarks by the Chairman, the Executive heard from the ABLP Political Leader, Hon. Gaston Browne.
The Leader revealed that he was in receipt of a Report submitted by the ABLP Suitability Committee. Among its many findings and recommendations, the Report noted that Comrade Asot Michael was invited to appear before the Committee but declined. Hence, only Comrade Rawdon Turner from the St. Peter Constituency made an appearance to be interviewed by the Suitability Committee. Comrade Turner was declared suitable. Because he failed to appear, Comrade Michael was not considered and deemed un-suitable.
Regulation 14 of the ABLP Constitution governs this Suitability Committee and provides it with the authority to determine the suitability of prospective candidates when the number of candidates for any constituency is more than one.  Two letters from the attorney representing Comrade Asot Michael tried to utilize scare tactics to halt the procedure; however, the lawyer representing the leaders who had been sued by Comrade Asot Michael, assured the ABLP that a default judgment, issued by the High Court in March 2022, ruled that the issue of candidate suitability was not justiciable by a Court of Law.
The Political Leader summarized the remainder of the Report and proposed that the Executive determine the slate of candidates, identified by name. A motion was put to the Executive by the Chairman of the ABLP and the motion was loudly applauded and unanimously adopted by all members of the Executive.
The list of candidates was read out:
Gaston Browne, St. John's City West:
Melford Nicholas, St. John's City East:
Steadroy Benjamin, St. John's City South
Charles Fernandez, St. John's Rural North
Daryll Matthew, St. John's Rural South
Maria Browne, St. John's Rural East
Gail Christian, St. John's Rural West
Molwyn Joseph, St. Mary's North
Samantha Marshall, St. Mary's South
Robin Yearwood, St. Phillip's North
Lenox Weston, St. Phillip's South
Colin James, All Saints East and St. Luke's
Michael Browne, All Saints West
Rawdon Turner, St. Peter's
Dean Jonas, St. George's
Chet Greene, St. Paul's
Knacyntar Nedd, Barbuda