A generation will bear the scars of COVID — IMF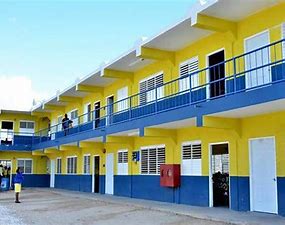 A new assessment coming from International Monetary Fund (IMF) staff proffers the idea that, while fewer of the young have died due to COVID-19, they might bear the scars of the novel coronavirus pandemic for years.
IMF writer Ruchir Agarwal said in a blog published on Friday, "While the coronavirus has taken relatively more lives from older generations, younger people may feel the impact on their livelihoods for the duration of their working years. From this perspective, the economy, too, may have a kind of long COVID, with each generation bearing different scars."
Included in this long-term impact is the effect of disrupted classroom time for those from ages 5 to 19, who make up about a quarter of the world's population. Today, more than two years into the crisis, schools remain closed for millions, with others which were reopened shuttered once again due to the Omicron variant.
IMF analysis shows that learning losses have been highly unequal, and it was noted that, "Closures in the first two years of the pandemic lasted roughly twice as long in developing countries compared with advanced economies."
Further, the negative impact is made greater, as the proportion of those at school age in developing countries is nearly double that of advanced economies. It was stated, "The IMF's April Fiscal Monitor estimates that education losses from classroom closures by the end of 2020 amounted to as much as a quarter of the school year in advanced economies and up to half in emerging and developing economies."
It was highlighted that the unequal learning losses across countries persisted through October 2021.