28 students in T&T test positive for COVID one week after reopenings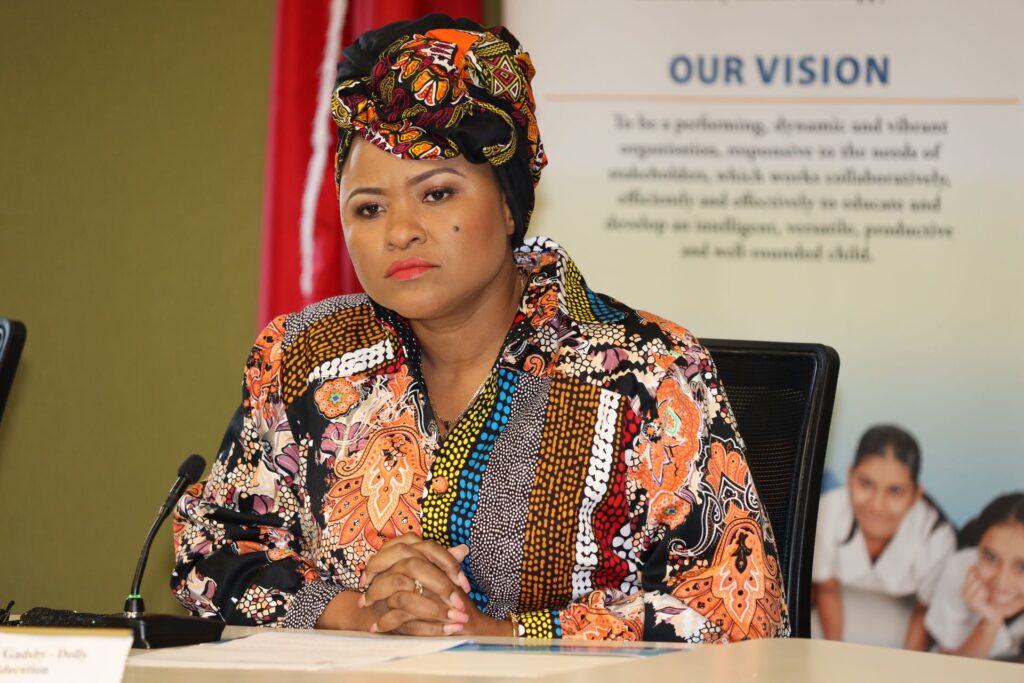 Twenty-eight students from 16 schools nationwide have tested positive for COVID-19 since the start of the third academic term one week ago, according to information collected by the Education District Health Unit.
There are also 18 students who are still awaiting results while 92 have been quarantined.
In all, 49 of the nation's 830 public schools have had students tested for the disease.
Minister of Education Dr Nyan Gadsby-Dolly has said that the Education District Health Unit has been assisting principals with the management of COVID-19 cases since physical school resumed in February 2021 to the present.
Pulmonologist and Dean at the Faculty of Medical Sciences at the University of the West Indies, Professor Terence Seemungal told Guardian Media yesterday that the cases in the school system were not surprising.
"The Omicron variant has not been causing severe disease so we would expect that when schools open up, not just schools but the population and of course…the Easter weekend was a little while ago, that you will expect a rise in cases," he said.
Yesterday, however, the Ministry of Education dismissed a rumour circulating on social media which claimed talks will be held at the end of this week to close schools and revert to a hybrid system in light of the cases.
Newly-elected National Parent Teacher's Association (NPTA) president Kevin David yesterday told Guardian Media the cases were alarming but said stakeholders need to come together to address the issue.
"We need to ensure there are proper plans and policies in place for this," he said.
He also renewed the association's call for blended learning to be reconsidered as an option.
While the number of cases are alarming, Professor Seemungal said the best action would be to "stay the course." He said the current outbreak in the country and schools did not warrant the reintroduction of restrictions.
"Once the hospitalisation isn't going up, I think we just have to be prepared to ride it out," he said.
"The price is very high to start back closing down again. You have to balance. It's an economic cost against a social cost."
Guardian Media was unable to get from the ministry an official list of the 16 schools that had confirmed cases or the 49 that had students tested.
Parents who spoke with Guardian Media, however, expressed frustration over what they claimed was a certain level of secrecy displayed by the school principals in treating the cases and disseminating information.
TTUTA's first vice president Marlon Seales, however, noted principals too are often facing a communication gap.
"We are concerned with that feedback loop in terms of the information going to health teams and coming back to the schools and the…advice on what is the next step in terms of isolating students, shutting down schools, doing the sanitising, that kind of thing," he said.
Up to February 23, there have been 12 paediatric fatalities due to COVID-19, ranging from newborns to 18 years. There were also at least 76 cases of Multi-System Inflammatory Syndrome in Children (MIS-C) recorded. The condition is rare but brought on after a child contracts COVID-19.
Senior Pediatric Emergency Medicine Specialist at the North Central Regional Health Authority (NCRHA), Dr Joanne Paul, has noted there were no cases of MIS-C in those children who contracted the disease while being fully vaccinated.
There are currently vaccines for children as young as 12 years old and the Ministry of Health is working to procure the paediatric Pfizer doses for those from 5 and 11 years.
Spain has offered to donate 40,000 doses but there is yet to be a definitive date of arrival in T&T. The latest update from the Minister of Health Terrence Deyalsingh is that he signed the draft donation agreement on April 13.