200,000 households in T&T without water due to bad weather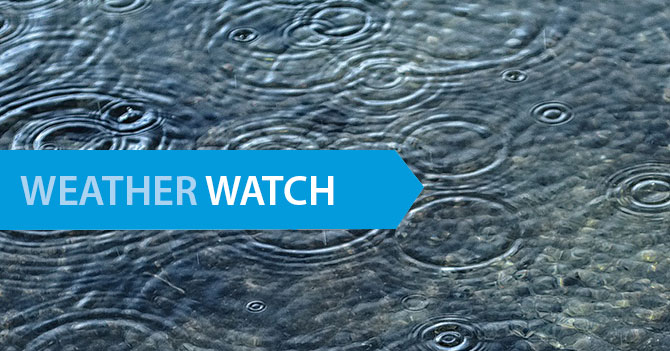 The Water and Sewerage Authority (WASA) is seeking to assure the almost 200,000 people who have been without pipe-borne water due to the inclement weather, that their supply should return soon.
"We are working to restore supply to affected areas over the next 12 to 24 hours, work has already begun in areas where the river level has returned to normal," WASA's acting Chief Executive Officer Kelvin Romain said at a media briefing on Wednesday.
WASA Operations Director Shaira Ali told the media that 26 communities have been affected.
"At this time, we are impacted by 16 of our water treatment facilities and 10 of the surface source intakes, in essence, some of the areas impacted across the country, including Tobago, were in the North East predominantly, in the South areas, in the North Coast areas, in the North West and, of course, in Tobago, there are several facilities out as well," Ali said.
At the news conference, WASA officials sought to explain why heavy rainfall affects its water output and quality.
WASA said 60 per cent of its supply is dependent on surface water sources, which include the country's rivers. But, as the river levels rise due to increased rainfall, that poses a threat to the utility's infrastructure.
"When we experience heavy rainfall, it will result in river levels becoming extremely high and there are turbulent conditions, this turbidity or flooded rivers will cause clogging of our intake screens, it means that we could encounter significant damage to our pumps if we were to continue operation. As such, these pumps must be taken out of operation to allow river conditions to settle and then resume once we have proper conditions," said Ali, who added that some plants were repaired yesterday morning only to be taken offline again following intense rainfall.
Ali said the intake facilities are equipped with filters or screens to keep out debris but even that sometimes is not enough.
He said, "There are several screening systems currently at all of our surface source intakes, we have a primary screening system, a secondary screening system and even at the base of the pump we have another screen to help prevent debris from getting into the pump. However, with the most robust of these systems, we will still encounter high siltation and that will cause challenges to operate the pumps."
Public Utilities Minister Marvin Gonzales, who was also at the media conference, said he is aware of the public sentiment that WASA complains about its water supply in the dry and wet season. But he explained that measures are being taken to reduce the authority's dependence on its surface supply and desalinated water.
One of the initiatives is to extract more groundwater, which Ali explained will prevent further recurrences of the current situation.
"Groundwater is more resilient to the weather changes; it requires less treatment and it's available at several aquifers. Of course, due diligence and research into the different aquifers must be established before we can determine the exact quantities that can be extracted," he said.
Ali said WASA has been looking at the aquifers in the North East, North West and in South, where additional groundwater supplies can be established.
Gonzales said this will also reduce the dependence on desalinated water, which he says costs the country $US7 per cubic meter.
In the meantime, while repairs continue today to the affected facilities WASA is urging the affected public to utilise its water truck services.
An assurance was also given that those who are receiving a pipe-borne supply at this time that the water quality meets the authority's standards.